Login
Cloud-Based Audit Software,
Do Paperless Audit Today
Measure consistency of processes, ensure compliance and customer satisfaction
7 Days Free Trial. Cancel anytime.
Internal and Client Audit Management Software
Schedule, publish & manage complete audit activities in real-time. Designed for small and medium-sized organizations.
NiftyISO is an affordable and easy-to-use Audit management system.
Multiple ISO Standards and Templates
ISO Standards such as 9001, 18001, 27001 and others are available within a system for Audit purpose. Standards can be saved as templates and can be reused for future audits.
Internal and External Audit Management
Internal and third-party audits are required by ISO 9000 and by additional ISO standards. The auditor can perform an offline audit from their smartphone.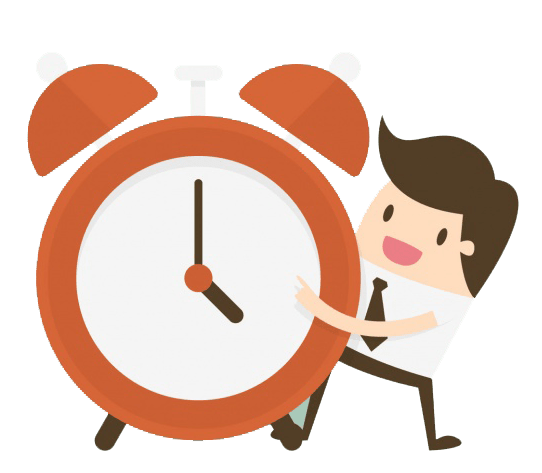 Customized and Flexible Audit Process
The auditor can customize the questions and tooltips to suit their needs. An auditor can upload evidence in form of images, comments, documents and video.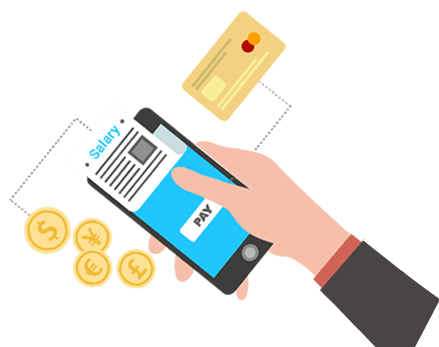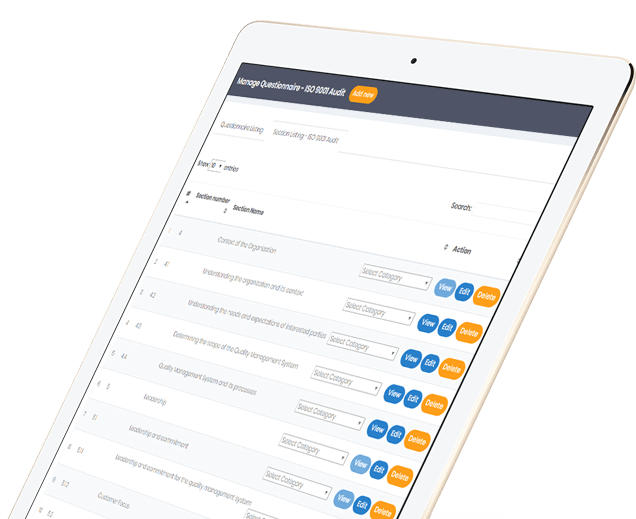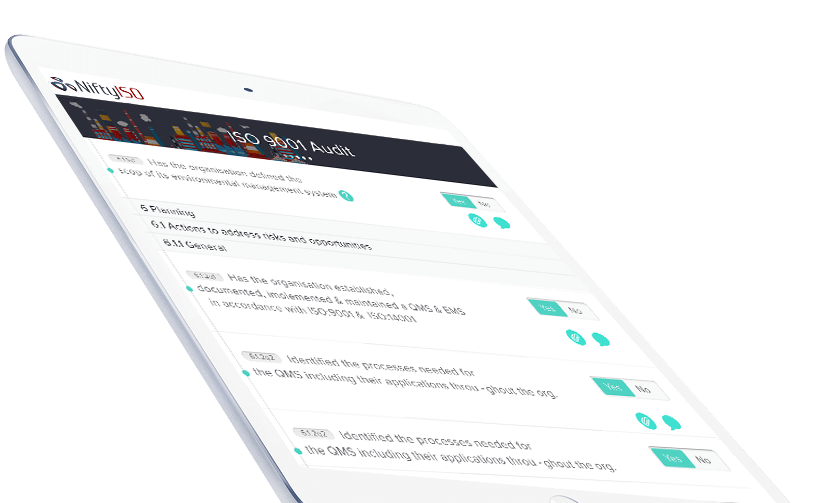 Offline and Online Audits with Mobile App
NiftyISO comes with native apps for iPhone and Android. This allows auditors to perform an offline audit in remote areas. Once the internet is available Audits can be uploaded to a central database.
Audit Reports and Management Reports
Audit reports are available to be printed in PDF format and can be easily customized. The system allows management
to generate KPI reports for a number of audits performed and non-conformances.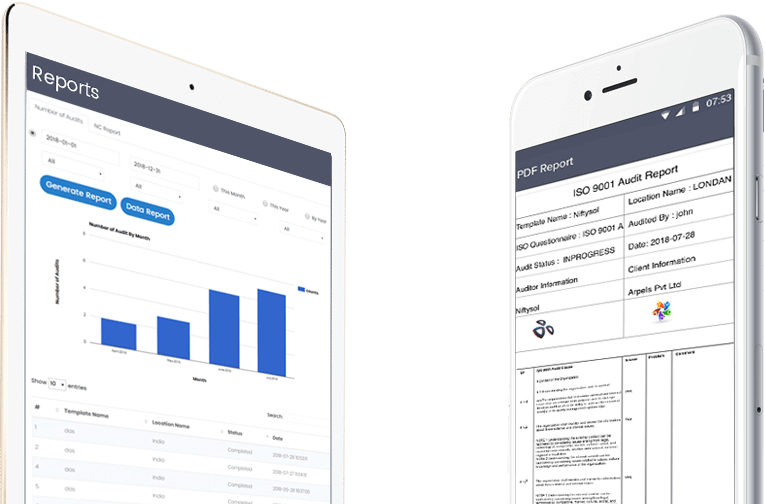 NiftyISO offers to Pay as You go model. So you can choose which plan fits best and there is always the option of upgrade or downgrade.
Can't decide which plan is right for you? See our Frequently asked questions
Complete Feature List
Anytime, Anywhere Access
Unlimited Audit Support
Native Mobile Apps for iPhone and Android
Mobile Browser Ready Software Access
Perform Audit in Remote Area using Offline Audit App Option
ISO Audit Checklist
Perform ISO Audit in Multiple Sessions
Follow up Audit for tracking non-conformances
Cyclic Audit option for periodical audits
Roll on Audit for flexible time periods
Possible to Audit only certain department of the company
System Provides the popular standards like ISO 9001
Customize Audit question to Suit your Business needs
Save customized audit questions as templates and reuse it with future audits
Multiple Clients/Locations
Identify and record non-conformances at time of Audit
Categorize non-conformances as major and minor
Add evidence for non-conformances within the system in form of pictures and pdf
Option to upload audio and video as nonconformance evidence
Categorize the source of non-conformance as CAPA, Document control and others
Data Backup options
Professional Audit report
Management report for Auditor performance
Management report for non-conformances
Management report for the effectiveness of the Audit process
The print report in PDF or WORD
Option to archive old Audits
Manage Employees - Auditors effectively
Option to Purchase/Add additional standards
Audit Scheduler with calendar